About FastTrack
The FastTrack Summer Internship Programme will give a selected group of talented undergraduates a one-of-a-kind opportunity to gain experience across three industry-leading corporates in Sri Lanka: John Keells Holdings PLC, Fonterra Brands Lanka (Pvt) Ltd and Brandix Apparel Limited.
Each activity is designed to give you the opportunity to learn and grow. Over the six-week internship period, you will engage with diverse personalities and leaders, experience different corporate cultures and industries, and be exposed to unique career opportunities through learning and experiencing world-class local and global business operations. The programme will strengthen your soft skills, unleash your true potential, and be a launch pad for an exciting career!
Sri Lanka's job market is highly competitive and yet, full of exciting opportunities that pave way for you to make a difference. To ensure that you have the best chance at being future-ready, we provide exposure to 'real-world' work environments. This will be your opportunity to work amidst world-class talent and systems, processes and practices, enabling you to create a powerful professional network and bring your unique ideas, perspectives and talent to life.
FastTrack your career by:
Experiencing corporate life and engaging with diverse teams
Building a powerful network of corporate professionals
Learning through first-hand experience and developing your skills
Make new and lasting friendships
Timeline
Time to Apply!

3rd April, 2019

Time's up for your Application!

12th May, 2019

Orientation

28th June, 2019

Your First Day as a FastTracker

1st July, 2019

Internship Ends

2nd August, 2019
Welcome to FastTrack 2019 - an exciting and unique journey to explore diverse corporate cultures! We're very proud to be part of this summer internship and we look forward to creating an extraordinary learning experience for you. While we hope this opportunity will help you stand out – we are looking for interns who are confident, eager to learn and have what it takes to become the next generation leaders in Sri Lanka..
Dinusha Jayamanne
Human Resources Director, Fonterra Brands Lanka (Pvt) Ltd
In our experience with FastTrack, the most successful candidates have been the self-motivated, the inspired, and those who were ready to dive in and get their hands dirty! At John Keells, we've incorporated some of the insights and recommendations presented by the interns in their final project, to make our policies stronger, processes more efficient, and operations sharper. Therefore, while you can be assured that you will gain invaluable industry exposure and hands-on experience in working in the Sri Lankan corporate sector, we also have high expectations of the creativity and disruptive innovation that you will contribute towards the partner organizations during your 6 weeks as a FastTracker. We look forward to seeing what the 2019 batch of FastTrack has in store!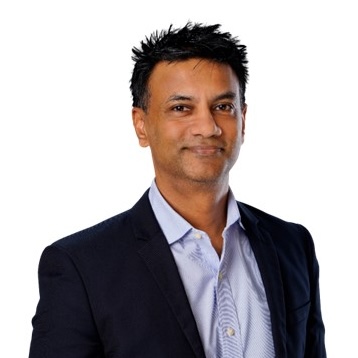 Isuru Gunasekera
Executive Vice President – Head of Group HR, John Keells Holdings PLC
The FastTrack Summer Internship programme is a great platform to inspire young minds and pave opportunities for aspiring individuals to pursue their career goals. One of our mantras at Brandix is that inspired people deliver inspired solutions, so we make it a priority to create and foster a culture that complements this credence. The selected candidates must kickstart their FastTrack journey with a drive to succeed and a mission to learn, network and expand their horizons as much as possible during the six-week programme. It's a pleasure for Brandix to be part of this initiative and we wish all the applicants the best of luck for the journey ahead!
Ishan Dantanarayana
Chief People Officer, Brandix Group
Hear about the FastTrack Experience